Snake Creek Gap Time Trial 2010
Last year, I rode the 17 mile version of the Snake Creek Gap Time Trial (and wrote about it here) on a full suspension bike in January at 50F. This year, I rode the 34 mile version on a hard-tail bike at 25F. I've written about not enjoying mass start, short, XC races, and SCGTT is definitely a different sort of beast. Spaced individual starts so there is no constant battle to stay out in front, and completion time instead of crossing the line first is what counts so passing is generally pretty spread out and done safely at good places. Additionally, the section of the Pinhoti that this race takes place on is extremely brutal with lots of climbing (6000+ feet on the 34 mile) and miles and miles of technical rocky sections that had most people walking. The 34 mile version had the special treat of a knee high stream crossing:
Photo taken one mile into the course (and at 22F) by mtbepic61. Some people did what I did and had a dry rest of the day. Other people attempted to put bags over their shoes or ride it and many of them were wet and miserable for the rest of the day, experiencing fun things like frozen solid rear derailleurs. The only thing that froze up on me was my camel-bak hose, which was new and surprising, but made a lot of sense, and was fixed by re-routing the hose under my jersey. My ride started at around 22F at around 10am and finished up over five hours later at around 28F and I finished 14th of 21 people in the male 30-and-under 34-mile category, including 3 or 4 people that didn't finish.

As awful as this race sounds, I actually had a lot of fun! I took this event as a "pre-ride" of the 34 mile course because the first half was new to me and I'll have two more chances to push for a better time, so I pretty much took it easy riding the entire time and even stopped to give a guy a tube and let him use my pump to fix a flat. This was the longest time I've been in the saddle on a mountain bike which was fine, and the coldest weather I've ridden in which was great. Smartwool socks, neoprene toe covers and keeping my feet dry kept them nice and warm, Smartwool glove liners under my usual cold-weather bike gloves kept all my fingers happy, and by the end of the race I was down to (and plenty warm in) a longsleeve Smartwool base layer under a short-sleeve wool jersey on the top and insulated tights on the bottom. I've heard stories from other people about feeling horribly cold and getting frostbite on fingers and toes, but I think it mostly comes down to clothing and a tiny bit of luck. The only uncomfortable part of my ride was lower back pain from an extra liter of water or so in my camel-bak that I didn't need and the extra clothing I packed and removed while riding. These things would have saved me from freezing if I had a nasty mechanical and had to walk out, but my back just wasn't use to carrying them. Unlike last year, I remembered to eat enough and felt pretty good energy-wise until the end, but it does make sense to be kind of worn out after 5 hours of riding. I was pretty tired afterwards and slept like a rock, but got up Sunday morning feeling pretty good and had the energy and the legs for a 5K run. I'm looking forward to riding this course again in February and March, and I'm trying to figure out what my next mountain biking adventure will be that can outdo the Snake.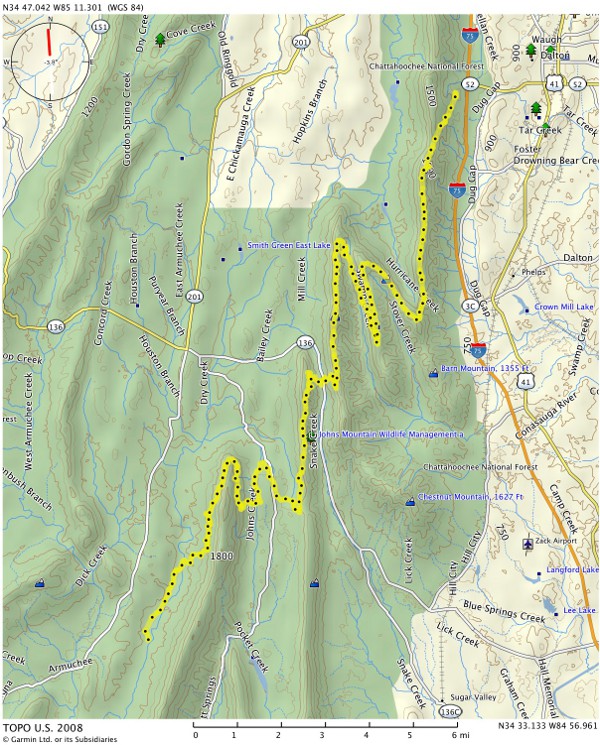 comments powered by

Disqus